One of the biggest criticisms in police shootings is why didn't they use a taser. Civilians often feel like a taser is the best answer and should be deployed as a first resource always.
An Oregon officer attempted to take this action first with a suspect. However, it ultimately did not work.
Early Morning at The Days Inn
In Corvallis, Oregon, police received a 911 call from hotel staff at 4:00 a.m. According to KOIN, police were told a man was attempting to access guests' hotel rooms.
Upon arrival, police officers realized that the man, Jeffrey Appelt, 32, was in possession of a knife. The officer requested that Appelt drop the knife. However, Appelt did not comply.
When he did not comply, the officer shot him with a taser, as Appelt was actively charging toward him.
In the bodycam footage, you can hear Appelt tell the officer to, "Leave me alone. Leave me the f—k alone."
You can see the bodycam footage on YouTube by clicking the image below: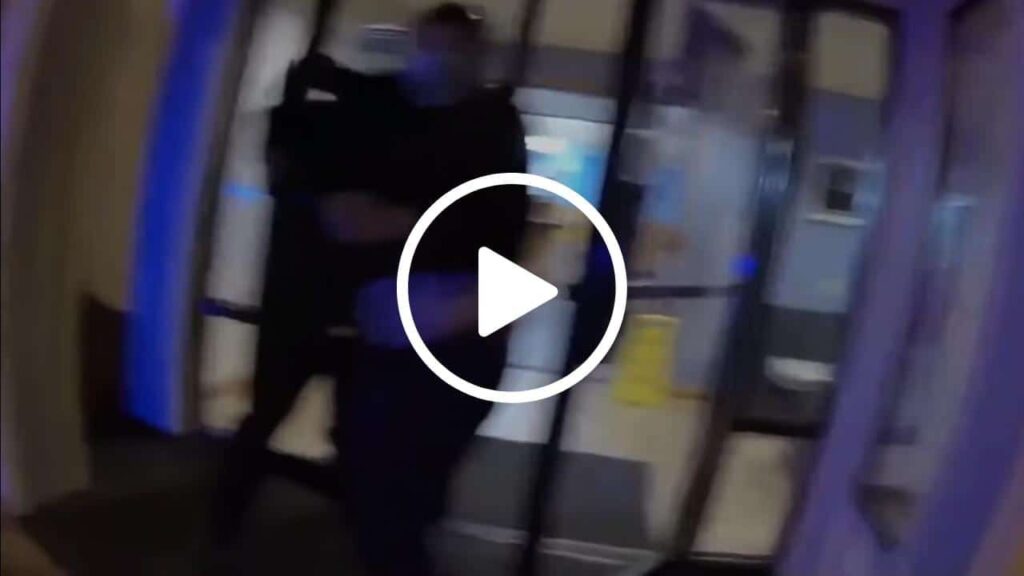 Back-Up Arrives
The first officer is seen radioing for additional help in the video. A second officer comes to his aid and tells Appelt to drop the knife.
Appelt again refuses to comply with the officer's commands. When a third officer arrives, Appelt runs toward him with the knife yelling, "Do you want to die?"
At that moment, the officer feared for his and his fellow officer's lives and discharged his weapon. The suspect was shot multiple times.
"When Appelt came in close proximity to the officer, and his open patrol vehicle in which there was a loaded AR15- rifle and shotgun, the third officer fired his pistol."

Benton County Prosecutors
Left With No Other Choice
While using a taser to stop a suspect seems like a good option, it only is good in theory. Often it does not work in practical application. Some people are not affected by the taser charge, while others may have substances in their systems that prohibit a taser's effectiveness.