See a need, fill a need. This idea has been around for a long time, but it was Clara Barton that volunteered to do the difficult and heartbreaking work to help injured soldiers during the American Civil War. She set the gold standard in 1861 for patient care and helped to birth the American Red Cross.
Born in 1821, Clarissa Harlowe Barton was a shy girl turned gifted teacher and administrator. Her first experience with patient care came when she was just ten years old. She nursed her brother back to health from a fall long after the doctors had given up hope for him.
Baltimore Riot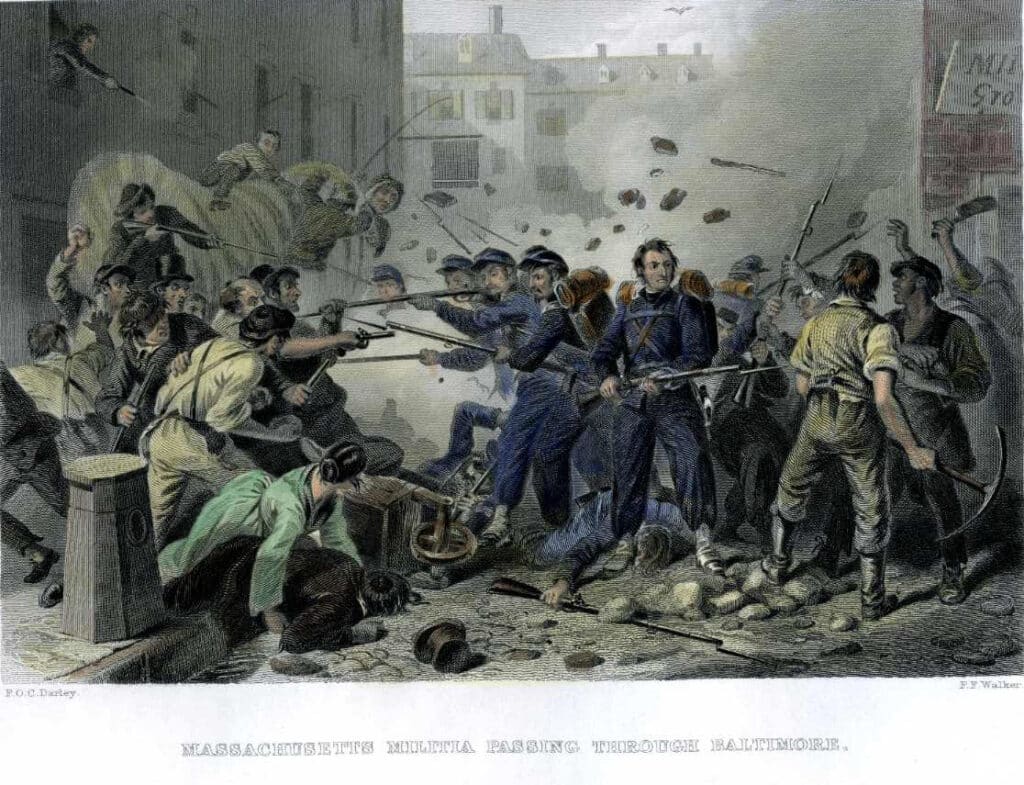 It was April in 1861, and Washington D.C. was swarmed with the injured. The "First bloodshed of the Civil War" occurred and the injured from the Massachusetts regiment were brought to D.C. Barton lived and worked there as a clerk for the US Patent Office, but she was moved by their suffering and nursed 40 injured men. She recognized some as former students and friends.
She met their physical needs first. Some of the men had only what they wore, and that in terrible condition. Many had no blankets or food and needed medical help. She then provided solace and encouragement to the men by writing letters for them to their families, reading books, listening to their problems, and praying for them. She would later identify that time as the beginning of her nursing efforts to Union soldiers and spent her time collecting and distributing medical supplies with the help of others. Interestingly, the War Department and some field surgeons opposed her efforts most likely because she was a woman.
Women on the Battlefield
She quickly came to realize that where she was really needed most was the frontline, on the battlefield. She urged government and army leaders to allow her to voluntarily bring her services and medical supplies to the field hospitals.
"Following the battle of Cedar Mountain in northern Virginia in August 1862, she appeared at a field hospital at midnight with a wagon-load of supplies drawn by a four-mule team. The surgeon on duty, overwhelmed by the human disaster surrounding him, wrote later, "I thought that night if heaven ever sent out a[n] . . . angel, she must be one—her assistance was so timely." Thereafter she was known as the "Angel of the Battlefield" as she served the troops at the battles of Fairfax Station, Chantilly, Harpers Ferry, South Mountain, Antietam, Fredericksburg, Charleston, Petersburg and Cold Harbor." *
She was not content to stay at the back of the fight knowing the injured men on the field needed her immediate help, and in doing so showed her immense bravery.
"I always tried . . . to succor the wounded until medical aid and supplies could come up—I could run the risk; it made no difference to anyone if I were shot or taken prisoner." - Clara Barton
Early American Red Cross
After the war, she visited the Geneva, Switzerland, where she met those in charge of the International Red Cross. She was moved by their mission and was asked to be a part of the formation of the American branch of the Red Cross. They would help her find financial backers and she took up the cause. Her firsthand experience with the battlefield helped influence her support for an international agreement that would protect the wounded and sick during wartime no matter their home country. 12 European nations ratified this treaty and she fought hard to see it ratified in the United States. The treaty is known today as the Red Cross Treaty or Geneva Convention.
American Red Cross Today
The most recent congressional charter dates to 2007 and emphasizes the organizational goals of giving relief to and communication between American families and their loved ones serving in the armed forces. As a family with loved ones serving in the military, it is a relief to know that at any time I can reach them should an emergency befall our family.
The American Red Cross provides national and international disaster relief by responding to 60,000 disasters each year. They supply 35% of the donated blood in the United States, offer tissue and plasma services, as well as courses from babysitter training, swim classes and lifeguarding, beginning and advanced life support, CPR training, and wilderness and remote first aid, just to name a few.
The legacy of service to those in need that Clara Barton left to us is reflected in the amazing work continued today by the many volunteers and employees of the American Red Cross. To join this cause or donate, you can visit their website today to do so at https://www.redcross.org/.