"It is not how these officers died that made them heroes, it is how they lived." - Vivian Eney Cross, Survivor
Unless you are a member or family of a law enforcement officer, you might not know about Peace Officers Memorial Day. Held on May 15 of every year during National Police Week, Peace Officers Memorial Day honors fallen law enforcement officers across the nation and gives its people the opportunity to express gratitude to those currently serving. Whether they are federal, state, local, tribal, or military peace officers, those that have given the ultimate sacrifice are honored on this day.
On October 1, 1961, Congress asked President John F. Kennedy to set apart May 15 for this purpose. President Kennedy signed the bill into law October of 1962. It reads:
To authorize the President to proclaim May 15 of each year as Peace Officers Memorial Day and the calendar week of each year during which such May 15 occurs as Police Week.

Whereas the police officers of America have worked devotedly and selflessly in behalf of the people of this Nation, regardless of the peril or hazard to themselves; and

Whereas these officers have safeguarded the lives and property of their fellow Americans; and

Whereas by the enforcement of our laws, these same officers have given our country internal freedom from fear of the violence and civil disorder that is presently affecting other nations;

Whereas these men and women by their patriotic service and their dedicated efforts have earned the gratitude of the Republic: Now, therefore, be it

Resolved by the Senate and the House of Representatives of the United States of America in Congress assembled, That the President is authorized and requested to issue proclamations (1) designating May 15 of each year as Peace Officers Memorial Day in honor of the Federal, State, and municipal officers who have been killed or disabled in the line of duty, (2) directing the officials of the Government to display at half-staff the flag of the United States on all Government buildings on such day, as provided by section 3(m) of the Act of June 22, 1942 (Chapter 435; 56 Stat. 377; 36 U. S. C. 175), (3) designating in each year the calendar week during which such May 15 occurs as Police Week, in recognition of the service given by the men and women who, night and day, stand guard in our midst to protect us through enforcement of our laws, and (4) inviting the governments of the States and communities and the people of the United States to observe such day and week with appropriate ceremonies and activities, including the display at half-staff of the flag of the United States.

Approved October 1, 1962.

To pay tribute to the law enforcement officers who have made the ultimate sacrifice for our country and to voice our appreciation for all those who currently serve on the front lines of the battle against crime, the Congress, by a joint resolution approved October 1, 1962 (75 Stat.676), has authorized and requested the President to designate May 15 of each year as "Peace Officers Memorial Day," and the week in which it falls as "National Police Week" and by Public Law 103-322 (36 U.S.C. 175) has requested that the flag be flown at half-staff on Peace Officers' Memorial Day.
National Law Enforcement Officers Memorial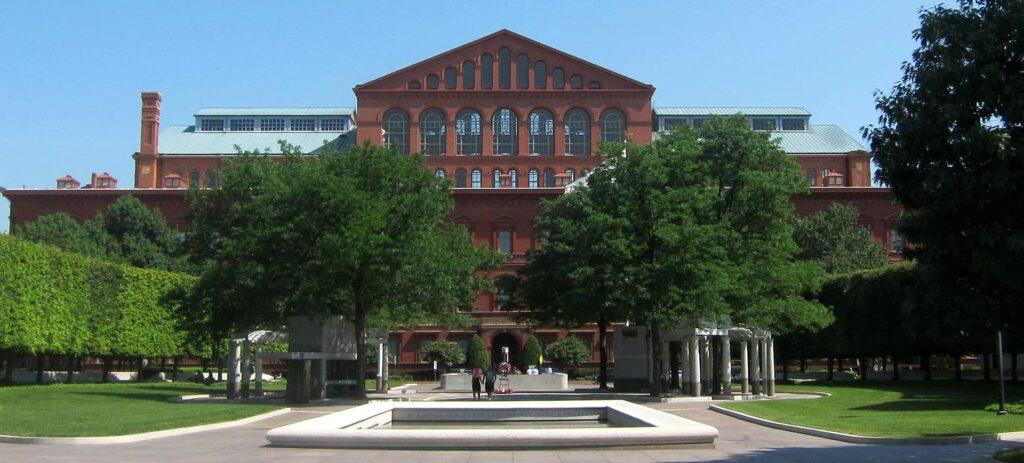 In 2021, National Police Week is May 9-15. A significant focus of the events of this week occurs at the National Law Enforcement Officers Memorial located in Washington, DC. The Memorial presents two curving, 304-foot-long blue-gray marble walls. On these walls are inscribed the names of more than 22,000 officers who have died in the line of duty. The names go back to the first recorded law enforcement death in 1786.
In addition to the marble walls, the Memorial includes four bronze lions: two males and two females watching over two lion cubs. The lions represent the protective role of law enforcement and to express the courage, valor, and strength found in those who serve. Underneath each lion are separate quotes. One is found at the top of the article and these are the other three:
"In valor there is hope." - Tacitus
"The wicked flee when no man pursueth: but the righteous are as bold as a lion." - Proverbs 28:1
"Carved on these walls is the story of America, of a continuing quest to preserve both democracy and decency, and to protect a national treasure that we call the American dream." - President George H. W. Bush
Laurie Tietjen Remembers Her Brother Kenneth F. Tietjen
Each year, the newest names of fallen officers are added. There is a memorial service supported by the Grand Lodge of the Fraternal Order of Police, and a candlelight vigil sponsored by National Law Enforcement Officers Memorial Fund.
The National Law Enforcement Officers Memorial added the names of 394 officers to their wall in 2021. These 394 officers included 295 (182 fatalities are COVID-19-related) officers who were killed during 2020, plus 99 officers who died in previous years but whose stories of sacrifice had been lost to history until now. * It is possible to search for a friend or loved one's name or to take a virtual tour of the Memorial at https://heroesliveforever.com/. The National Law Enforcement Officers Memorial ensures that none of those who perished in the line of duty will ever be forgotten.
On this May 15, Peace Officers Memorial Day, perhaps we can all pause to respect, honor, and remember.